Management Team
The success of our group can be directly attributed to the high quality of its leadership and the strength of our management team. Our goal is to ensure the continued success of our financial representatives by providing the proper guidance and support to help them experience both personal and professional growth.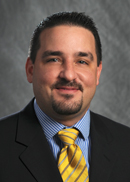 John F Baker Jr
Director of Network Office Supervision
EMail
Office 860-570-7474
DNOS-Director of Network Office Supervision
As the Director of Network Office Supervision, John's role ensures compliance by Financial Representatives and their assistants, network office management, and support staff ("supervised persons") with all applicable laws, regulations, and Company rules related to the sale and servicing of insurance and securities products.
 The primary responsibility of the Director of Network Office Supervision is to review sales practices through daily supervision as well as annual compliance reviews. John oversees all business practices associated with the life and securities side of Northwestern Mutual Financial Network for the Network Office. In addition, he educates office staff and financial representatives on ethical and compliant business practices. 
John conducts client file reviews and assembles the Network Office Annual Compliance Meeting. Any questions in regards to the regulations of insurance and securities products may be directed to John.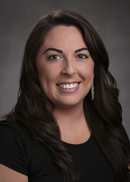 Courtney Martin
Chief Financial Officer
EMail
Office 860-570-7484
As the Chief Financial Officer (CFO), Courtney plays a critical role in developing and implementing the strategy for the network office financial operations. She reports to the managing partner and works closely with his management team and associates. In addition, she is responsible for the day-to-day accounting functions, as well as the overall health of the office's financial growth.
 
Courtney has been an integral part of the accounting department since August of 2011. She has a warming personality and is approachable on every level of her accounting expertise. In her free time, and outside of her normal job functions, she enjoys good music and a plethora of social activities.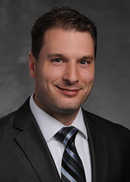 Daniel J Mack
Technology Coach
EMail
Office 860-570-7463
As the Technology Coach, Dan's role is to develop the effective use of software technology within the network office territory and integrate the use of new and existing software technologies into the financial representative's practice. Dan is an on-site resource responsible for the coaching, mentoring, adoption and training of software technology to representatives and staff in network, district and detached offices.
Dan has been a part of Northwestern Mutual since August of 2010. When he's not working, Dan lives in West Hartford with his dog Bubba, and enjoys disc-golfing on the weekends.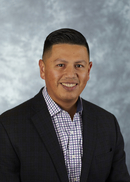 District Director
Office 860-570-7436
Eddie has been working in the financial services industry for 10 years. As a Development Officer at Northwestern Mutual, Eddie's role is to provide recruiting and development experience to lead new financial representatives growth for our entire Network Office territory. He also provides support services to Managing Partners and is responsible for the development of Financial Representatives under 5 years in the business.
In his leisure, he enjoys going to the beach with his wife and two kids. Eddie spends his summer vacation in Rhode Island and his winter vacation in the Caribbean.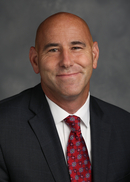 James O Finlay
Director of Recruitment and Selection
EMail
Office 860-570-7400
Jim's primary role as Director of Recruitment and Selection is to recruit for full time career opportunities for financial professionals. He is responsible for navigating the selection process for full time candidates. Jim is an alumnus of Gettysburg College. He stems from a background in athletics. For over 20 years, Jim coached NCAA college lacrosse teams for elite academic institutions such as Notre Dame, Harvard, and Brown University. In addition to coaching, Jim also did business development and recruiting in the Intelligence Community in Washington, DC.
Jim grew up in Connecticut and is an active member in his community. He's involved in the West Hartford Chamber of Commerce and the Veterans Coalition. Jim is also involved with Alex's Lemonade stand, and coordinated several events in office like the Tavern Trot event in Windsor.
In his free time, Jim is an avid ocean fisherman, spends a lot of time with his two dogs, and works with local high school lacrosse players in skill development.