Careers
FINANCIAL PLANNING WITH NORTHWESTERN MUTUAL
Are you looking for more fulfillment from your career? Are you starting to think about a job change? Now's the time to consider Northwestern Mutual.
Personal satisfaction and success go hand in hand. We understand that. At Northwestern Mutual, we provide our financial representatives with the training, resources, and support they need to succeed as independent business owners. Our representatives apply the confidence, knowledge, and skills they gain from this association to develop solid personalized solutions for, and enduring relationships with, their clients.
We foster continued growth by offering opportunities to establish a career path by developing specializations and taking on leadership training. In addition, our recognition programs and compensation structure motivate our representatives to strive for excellence in all of their professional endeavors.
OUR MUTUAL FIT PROCESS
We want people to succeed, and that's why we have a very robust selection process. We take the time to help you understand the opportunity along with the challenges. That's why our selection process is like no other, and many candidates leave feeling more informed about their career path (even if it's not with us).
At the end our process, you'll have a full business plan complete with your own market opportunity analysis. Whether you decide to work with us or not, that's a valuable asset that you can take with you wherever you go.
For career opportunities, please contact James Finlay at james.finlay@nm.com for more information. You may attach a resume.
To learn more about our Internship opportunities, please visit our Internship page.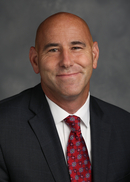 James O Finlay
Director of Recruitment and Selection
EMail
Office 860-570-7400
Leah M DeLorenzo
Assistant Director of Campus Recruitment
EMail
Office 860-570-7400
My Networks: